Products
Parking Management Software
Images
Proytec has developed a Parking Management Software which allows to operate and control the Parking System, interconnecting all its equipment and components. It guarantees data safety and operating speed based on Customer-Server configuration, giving valuable control tools.

Reliability
Soundness is one of the main attributes of the AP-PRO 100 system. Its centralized information management, in addition to its automatic backup features and its information access security, contribute to the system's success in offering the highest data inalterability and the high availability of the system.

Versatility
AP PRO 100 has been conceived using the most advanced development tools, based on a client/server architecture designed over Windows® operating system, which, together with an Ethernet network intercommunicate the different access points, work stations, or the different parking sites and facilities, all this resulting in a centralized management and an efficient business control, apart from guaranteeing a simple adjustment to the new developments in a continuously changing technology market.

Cutting-Edge Technology
There are no limits when it comes to choosing the plant design which best adjusts to customer's needs, as AP-PRO 100 allows innumerable parking-system configurations, from a simple POS (Point of Sale), manually operated, to a complex automated system with ticket issuing and ticket reading units, barriers, automatic payment machines, with multiple entry and exit accesses, money self-check systems for customers, integration of multi-plants configurations, and the integration with OCR or LPR systems.
Consulted by Parking Management Software
Products ProyTec and the Environment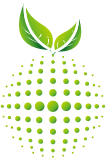 •

Parking Contribution to Green Buildings Vision

•

Not affected by Humidity.

•

Not affected by Sand.

•

Sun and Heat resistant.
•

Low Service Costs.

•

Copy-proof.

•

Read- & Write Technology.

•

Full Stand-Alone Capability.